Discover Mexico City, Our Lady Of Guadalupe
$1,185.00
Our Lady of Guadalupe & Colonial Mexico
Discover the History, Culture and Religion of Mexico
TOUR DATE : November 12-15, 2022 – Five (05) Days
Cost: $1185 (includes international flights)
DAY 01. NOVEMBER 12TH, 2022
Reception at the international airport of Mexico City "Benito Juárez". We will visit the Historical downtown district that is a Unesco´s world heritage site, the National Palace, the Zocalo panoramic of the Aztec Major Temple, the Metropolitan Cathedral, the Reforma boulevard, the Chapultepec Park, the most glamorous residential districts of the city and the Zona Rosa (Pink Zone). It is a "must" tour to also get acquainted with our city. Transfer to the hotel of your choice and dinner.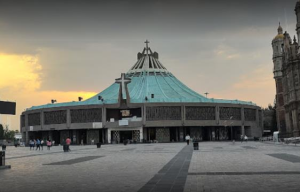 DAY 02 NOVEMBER 13TH, 2022
GUADALUPE SHRINE AND TEOTIHUACAN PYRAMIDS
Breakfast. We will begin our journey at Mexico City visiting the Square of the three cultures, continue to the impressive archaeological zone of Teotihuacan, to admire the monumental Pyramids of the Sun and the Moon, the temple of Quetzalpapalot and the avenue of the dead. We will also visit an arts & crafts center. We return to Mexico City to visit the Basilica of Our Lady of Guadalupe. Finally, we will have a panoramic Mexico City tour, where you will be able to see the National Palace, Paseo de la Reforma, Chapultepec Forest and "Zona Rosa". Back to your hotel and dinner.
DAY 03 NOVEMBER 14TH, 2022
PUEBLA – CHOLULA
Breakfast. Visit Santa María Tonanzintla and San Francisco Acatepec to admire the beautiful Church of Indian Baroque style. We will also visit the world´s largest pyramid at the archaeological zone of Cholula with its 365 churches. Continue to Puebla, Unesco´s World Heritage site, where the majority of its buildings are decorated with tiles and beautifully sculpted freestone; we will also see its majestic Cathedral at the main Square, the chapel of the Rosary, considered the eighth wonder of the art world.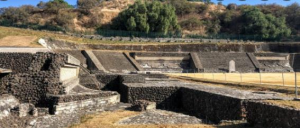 DAY 04, NOVEMBER 15TH, 2022
Breakfast at the Hotel and transfer to the airport of Mexico City "Benito Juarez"
** The itinerary may change depending on the operation.